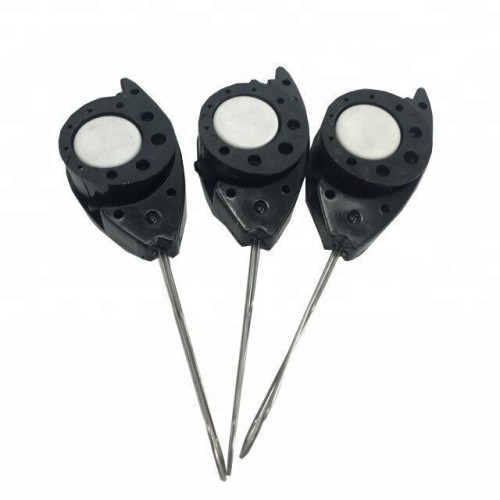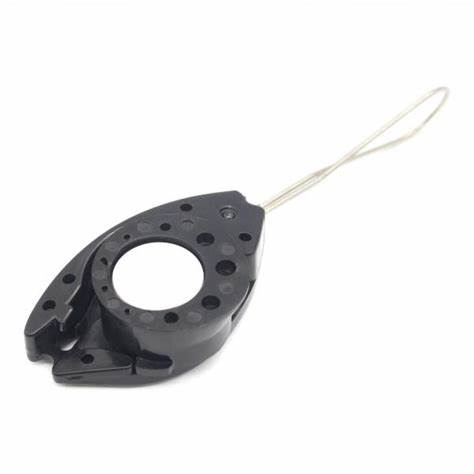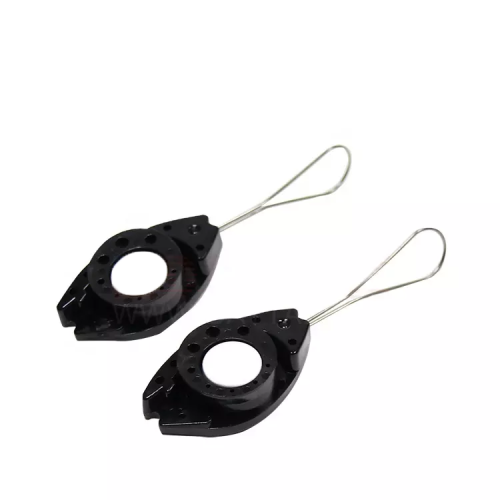 T-Fish FTTH Optical Fiber Drop Wire Clamp
Item specifics
Material

Stainless Steel Bail, Fiberglass Reinforce Plastic
MBL(KN)

0.5kn
Item

FTTH Optical Fiber Drop Wire Clamp
Description
T-Fish FTTH Optical Fiber Drop Wire Clamp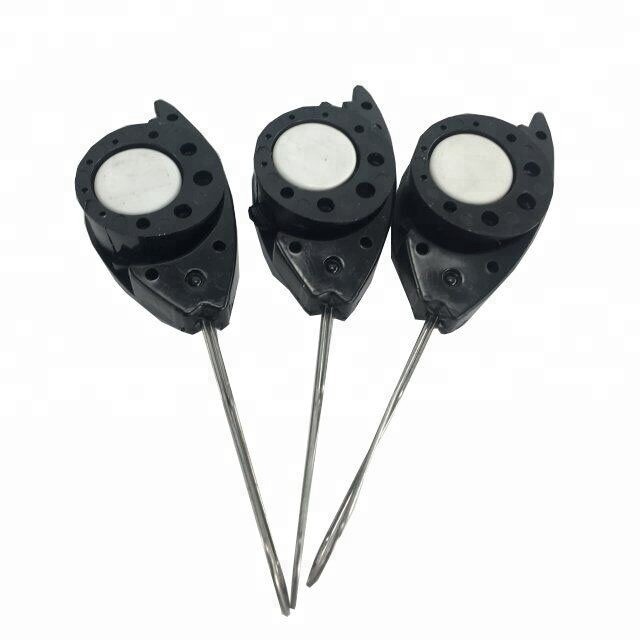 Messenger
diameter over
insulation (mm)
Stainless steel bail,
fiberglass reinforced
plastic.
Description
Self-adjustable optical fiber drop wire clamp FISH-01, is designed to anchor or support flat and round drop wires are aerial outdoor
solution.
Also called FTTH-CLAMP, fish clamp is hand self-adjusted and very easy in installation.
This wheel type drop wire clamp mostly used with optical fiber drop cable. This drop clamping device is necessary for FTTX solutions.
Fish clamp FTTH, can be used in anchoring, turning, suspension optical fiber cable routes.
Galvanized steel wire bail allows installations of drop wire fish clamp on a pole brackets, SS hooks. Drop wire anchoring clamps and
optical fiber cable brackets are available either separately or together as assembly.
This type of FTTH drop cable clamp allows easy,installation without additional tools.
Application is similar to all wedge type self-adjusting tension clamps, but should be done according to specification.
All the assemblies passed the tensile tests, operation experience with temperatures ranging from – 60 °C up to +60 °C test,
temperature cycling test, aging test, corrosion resistance test etc.
---