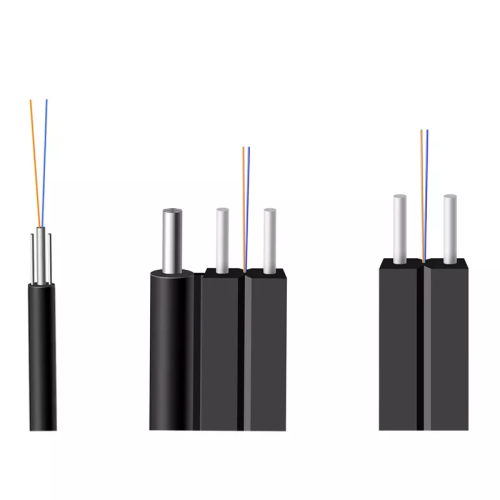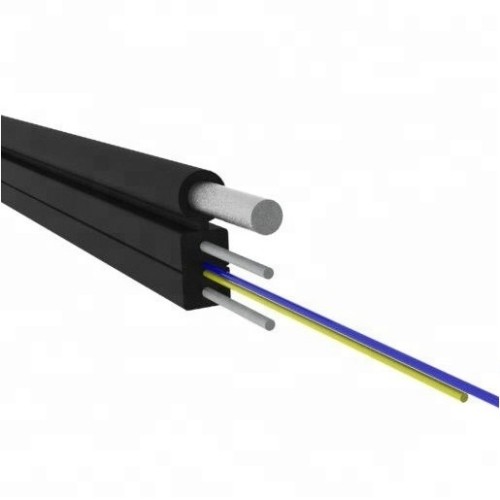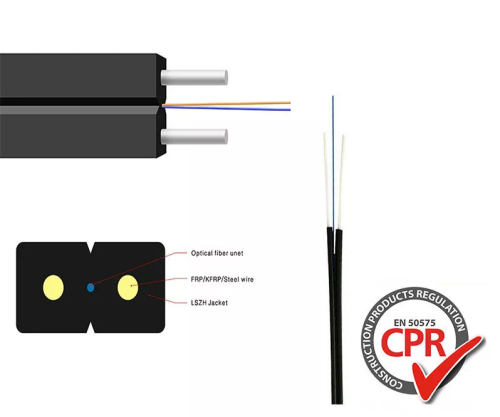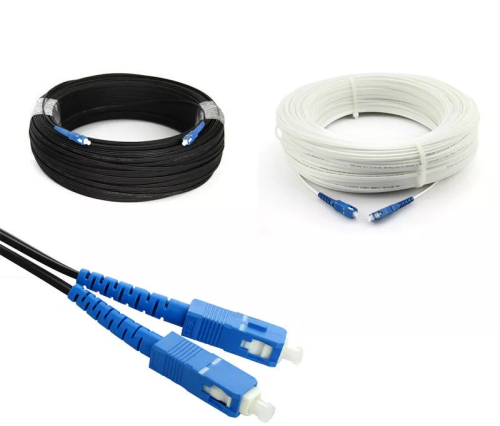 6/8/12 Core Optical Fiber Indoor Flat Type FTTH Drop Cable
Item specifics
Item

Optical Fiber Indoor Flat Type FTTH Drop Cable
Type

Flat cable
Number of Conductors

1-12
Description
Optical Fiber Indoor Flat Type FTTH Optical Fiber Cable
Communication Indoor FTTH optical fiber cable is commonly known as indoor suspension cable. With a good development momentum in the domestic optical fiber access market, communication Indoor FTTH optical fiber cable access has become a hot spot in the field of optical Communication.
In the communication Indoor FTTH optical fiber cable access project, the indoor wiring near users is the most complex link. The bending and tensile properties of conventional indoor cable cannot meet the needs of FTTH(fiber to home) indoor wiring.
Communication Indoor FTTH optical fiber cable Communication unit (optical fiber) is located in the center, and two parallel non-metal reinforcing parts (FRP) or metal reinforcing parts are placed on both sides. Finally, the protective sheath of black or colored polyvinyl chloride (PVC) or low-smoke halogen-free materials (LSZH, low-smoke, halogen-free and flame retardant) is extruded.
Specification
| Item | FTTH Indoor Cable |
| --- | --- |
| Type | Flat cable |
| Number of Conductors | 1--12 |
| Certification | UL ROHS ISO |
| OEM | Welcome to OEM for FTTH Indoor Cable |
| Jacket Material | LSZH |
| Laying method | FTTH/FTTX/FTTA |
| Standards | YD/T 1258.2-2003,ICEA-596,GR-409,IEC794,OFNR & OFNP |
| Application | Indoor wiring, building introduction |
| Operating Temperature | -40 to 70 degree |
Advantage Features
1) Special low-bend-sensitivity fiber provides high bandwidth and excellent Communication transmission property.
2) Simple structure, light weight and high practicability.
3) Novel flute design, easily strip and splice, simplify the installation and maintenance.
4) Low smoke, zero halogen and flame retardant sheath.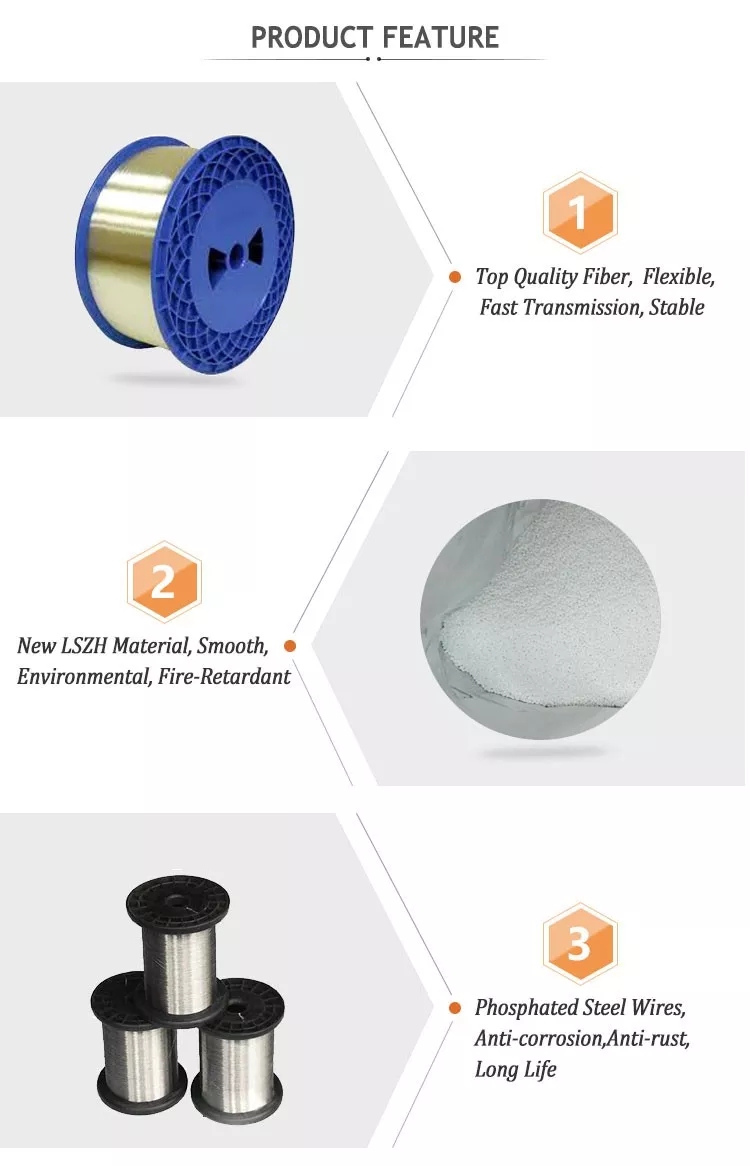 Sunshine Growing (since 2011) is an communication manufacturer that mainly produce the fiber optic cable, fiber optic patch cord, pigtail, fiber optic cross cabinet, PLC splitter, etc. Our professional sales team, engineers and workers will control the whole process from place an order to shipping to you hand.