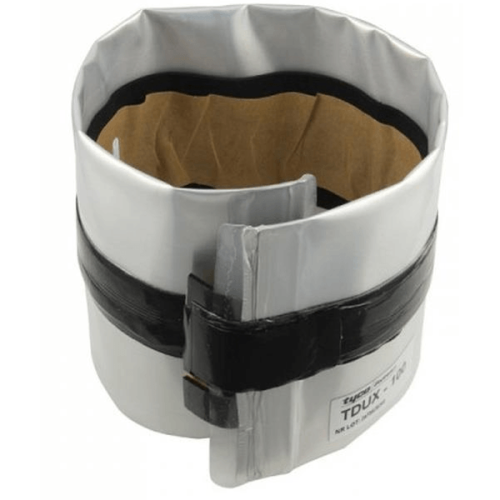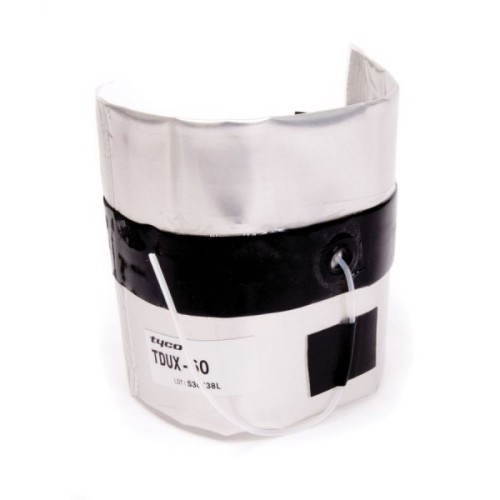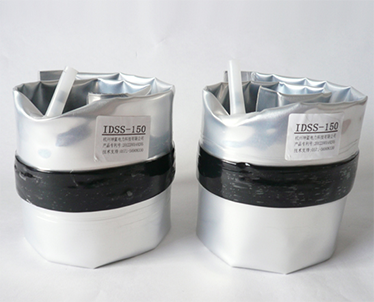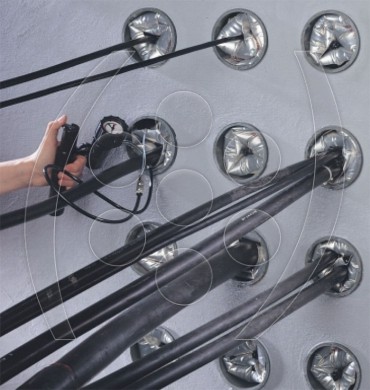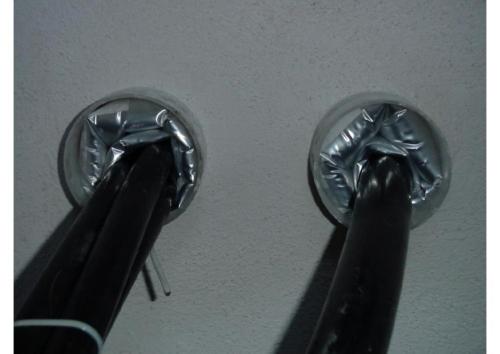 IDSS Inflatable Cable pipeline Seals systems
Item specifics
Material

the flexible metal composite material
Size

Optional
OEM

Yes
Description
IDSS Inflatable Cable pipeline Seals systems

The culvert without the application of sealing construction will bring the humidity and stagnant water to substation basement, culvert and
manual well. In such environment, the corrosions and damages to culvert tray and electrical equipment are unavoidable. The common
method is the use of inflatable type culvert sealing product, to stop the water into underground culverts nearby these facilities in a simple
and effective way.
Inflatable type culvert sealing system, which have been widely used in the design of underground culvert constructions in the industries of
electric system, telecommunications, port, urban construction, rail transportation and so on. Provide a clean and dry operating environment
to cables and other electrical equipment after installation, improve the degree of protection, and reduce the works of cleaning up sludge
and stagnant water in the manual well before the maintenance works.
1.Simple and fast sealing
ITCS culvert sealing system is made to a sealed airbag with the flexible metal composite material, with good pressure resistance, resistance
to corrosion and fire-retardant, good expansion filling effect. Both sides fitted with sealing tape, applying the movable inflation hose and
automatic silicone valve. Products simply wrapped around the cable, into the pipeline. Then, connect the inflation tool and inflated, the joint
of pipe wall and cable is filled tightly by products inflated expansion. The entire installation process only needs to monitor the inflation
pressure, one work can complete the installation within 2-3 minutes. Even in a crowded complex environment can be simple and quickly
operated. There is no any mess mixing and filling process. The pipe sealing product of each specification may cover a wide range of cable
and pipe diameters.
2.Dismantlement with no damage
This pipe sealing systems are more likely to be removed from the pipe than other piping sealing systems. To ensure that pipes will not be
damaged at the time of the cable's upgrade or replacement.
3.Strong environmental adaptability
Products can adapt to a wide range of ambient temperature changes, at the state of -15 ºC -60 ºC the airbag and the sealing material is
not aging. Products can long withstand the acid and alkali corrosion in the groundwater, rain and salt fog.. Compared with other sealing
methods which need the construction of dry pipe, ITCS pipe sealing system can be installed into the pipe where the water still flows, and
can withstand a large water pressure.
4.Blank sealing and plural-culvert
According to different pipe diameters, ITCS pipe sealing system can seal the pipes with blank conduct and containing three or more cables.
The waterproofing clip which can be inserted between cables is one of the technical methods.
Desired flexible sealing technology

The innovative technology of looping cable sealing is not only applicable to pipe sealing installation for new cable, but also applicable to
sealing upgrade or replacement for the existing culvert. The flexible sealing technology ensures that products can withstand cables' axial
tension and low-frequency vibration in a small range after installation. Form a buffer area between the pipe opening and cables, to avoid
the cable shield wear which may appear movement between the cable tray. Arc-shaped surface formed by products' expansion has a
certain flexibility, not susceptible to the chewing and wrecked by small animals.